Welcome to Sandhya Jane's World
With a Master degree in Information Technologies from the University of Central Missouri, Sandhya Jane has been working for over two decades in the global corporate environment in USA, India and Hong Kong that includes some of the leading investment banks in Manhattan and Hong Kong.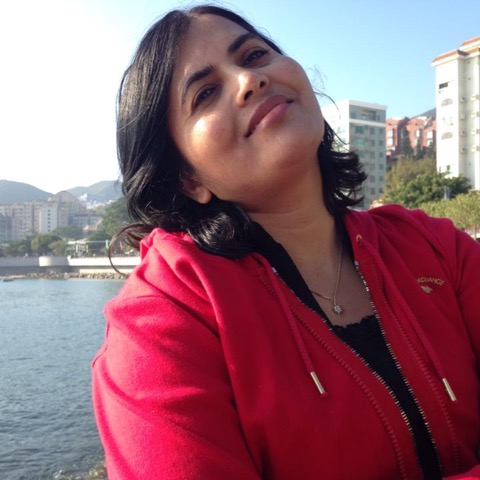 Please visit this section for new updates
Provides guidance to aspiring Business Analysts in launching a career successfully. She also gives insight to experienced Business Analysts on staying competitive in the Business Analysis field. She has successfully trained, mentored, and launched the careers of thousands of Business Analysts who are successfully building their career across the globe.

Her debut novel, Second Spring published in 2015 was widely appreciated by readers. Her upcoming poetry book 'Sojourn Of Life' will be launched in early 2017. In addition to writing fiction, Sandhya also regularly writes on the subjects of technology, management, and other motivational topics for leading websites and an Indian newspaper.
William WU, CBAP, PMP, CSM
Many thanks to Sandhya for her guidance, which is really valuable for summarising my over 10 years business analysis experience within a comprehensive BABOK knowledge framework, and passing the CBAP certification exam.
Not only that, the mentoring session covers the BABOK knowledge areas, but also practicing activities such as writing solution requirement documents, drawing business processes and other valuable practices, which is quite precious for the mentee to understand BABOK better, and utilise the learned skills in the real work.
Having had a loads of experience in consulting at onsite, she brings immense knowledge and visibility to the field of project management and business analysis . Her thought process and the way she carries her work is appreciated by the mentee whom she has trained, guided and mentored the basics of project management as well as Business Analyst.
I personally have learned a lot during her mentoring session on Business Analysis which helped me to understand the concepts better and allowed me to think independently and derive solutions. She had built a sense of confidence in me and carved me well during my sessions. I am very thankful to her for bringing such innovative ideas and real life approach which would enlighten students in taking up their as Business Analyst/Project project professionals.
Sandhya Jane specializes in providing training and mentoring facilities in the area of management, technology, and Green Technology. She also provide interactive sessions for youth in various subjects to strengthen their professional and personal lives.
Topics covered
Business Analysis
Green technology
Designing your Career (Planning and enriching your career)
Power of (Identifying & utilizing your inner strength)
I wear my values (Identifying & utilizing 'Power of personal values' in Life)
Developing Emotional & Spiritual Quotient for professional and personal life
Best of our books. Buy Now
Business Analysis: The Question and Answer Book Change is an integral part of business and professional life. A successful professional…
Today's festival of the year, To celebrate it with our near and dear; An occasion to spread joy and merry…